We are practically *crapping* in our pants with excitement! Supporters from around the global have piled on their support and pushed us past our $10,000 Kickstarter goal!
We're now heading for the final 24 hours of the campaign! Join us for this FINAL MOVEMENT to bring gut-busting laughter to the world!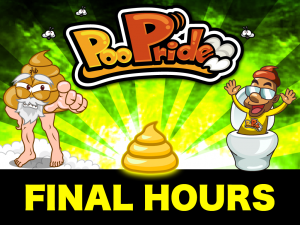 Thank you to supporters EVERYWHERE!
Team PooPride!